Feet, they carry us around all day and most of us do very little to care for them.
Here at Nova Pharmacy we have made a list of the TOP 5 footcare products to have your feet looking beautiful all year round.
1. Excilor Protector Spray 3 in 1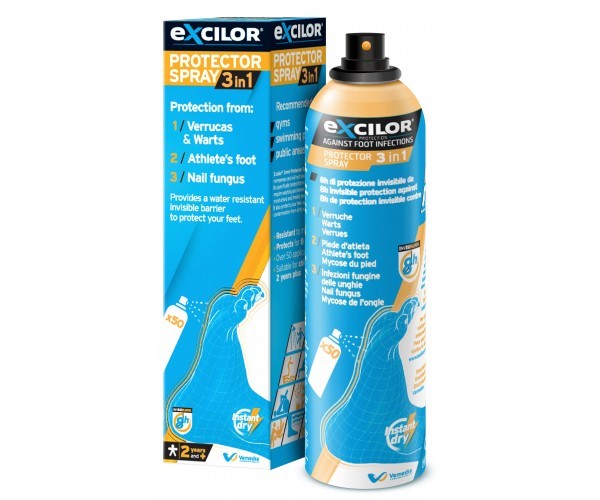 Excilor 3-in-1 Protector Spray is the first product in a spray format to protect against plantar verrucas, athlete's foot and fungal infections.
Excilor 3-in-1 Protector Spray creates an effective, easy-to-apply, safe and non-greasy invisible barrier against the contraction of verrucas, athlete's foot, nail fungus during 8 hours of barefoot activity.
Excilor 3-in1 Spray Benefits:
• Creates an invisible barrier like an 'invisible sock'
• Protects during and after barefoot activity
• Dries instantly
• Active 8-hour protection, even after exposure to moisture
• Protects feet from contamination in already infected shoes and socks
• Can be used in children from 2 years plus
• Contains 50 applications.
2. Rejuvenail Anti-Fungal Nail Treatment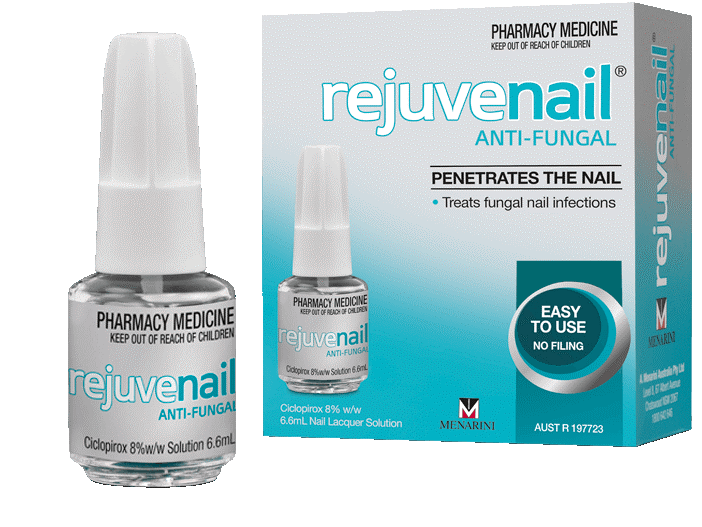 Rejuvenail makes treating nail infections easy…
• No Filing
• Simply brush on, dries in 30 seconds
• Leave on nails overnight and wash off in the morning
What is Rejuvenail?
Rejuvenail is a specially developed nail lacquer for the treatment of fungal infections of toenails and fingernails. The active ingredient ciclopirox penetrates the nail to reach the site of fungal infection and prevents growth of the fungal infection by destroying the fungi that cause nail infections.
What are the advantages of Rejuvenail?
• No filing required
• Easy to use
• Once daily application
• Clinically tested to penetrate the nail
Rejuvenail is simple and easy to use. Unlike other topical treatments there is no messy filing of the nail required.
• Simply brush Rejuvenail on to the nail and allow to dry for 30 seconds.
• Leave on the nails for at least 6 hours overnight and wash off in the morning.
• Continue using Rejuvenail every day for at least 6 to 12 months until clear and healthy nails have regrown.
3. Carnation® Corn Caps 5 Pack

Product Description
• Medicated plasters that are clinically proven to remove corns within a 10-day treatment period.
Features and Benefits
• Felt pad relieves pressure
• Active medicated centre
• Self-adhesive 5
• Medicated plasters
4. Scholl Eulactol Heel Balm Gold 120mL

Scholl Eulactol Heel Balm Gold is a foot care balm that has been formulated to effectively restore rough, dry and cracked heels. The non-greasy formula is easily absorbed into the heels and contains urea in a highly effective moisturiser to hydrate the skin. It works in 7 days with visible results in just 3 days. Apply twice daily to clean dry skin. Once the skin is restored, continue to use as necessary, to maintain condition.
5. Milky Foot Intensive Exfoliating Foot Pad

Milky Foot is the easiest way to exfoliate and moisturise your feet. It removes hardened skin, softens cracks and calluses and moisturises your feet. In 1-2 weeks, your feet will feel milky soft and smooth.
Suitable For:
People with hardened dead skin cells and callus on the foot
Features:
• Patened 3D Foot Pack exclusively for Milky Foot
• "Real Sock 3D" Foot Pack design provides comfort and ease of wearing
• After just one application, the feet will become smooth and soft as milk
• The 720° wrap around design enables even distribution and penetration of the highly effective lotion contain milk ferment filtrates and almond-based Mandelic Acid to achieve optimal results of removing dead skin cells around cracks and toes